Back to all posts
Posted on
Parent Teacher Conferences March 16th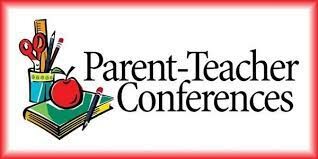 Booking for the March 16th Parent Teacher Conferences will open starting Thursday, March 9, 2023.  Registration can be accessed by using this link https://ctk.parentteacherconferences.net/admin/  
Please note that if you have not been on the site for this year all previous registrations on this system have been re-set, so everyone will have to start with the registration process for this school year.
Conferences are by appointment only and will be available until noon March 16th. Please note there will be a call back option, if you are unavailable to book an appointment for this date, the call back option is available in the teacher calendar. This conference is a great opportunity to meet and touch base with your child's teacher to see if there are any concerns.
Progress and achievements can be viewed anytime throughout the year via the parent portal of PowerSchool. PowerSchool link can be found in the quick links section on the CTK website.
Please feel free to contact the office with any questions or assistance.